Physical Therapy for Kids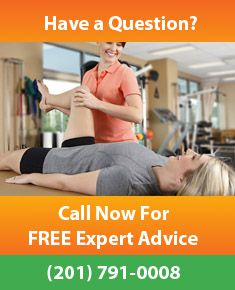 " My 6 year old son worked with Marvin for 6 months for myofunctional therapy. We saw immediate and then long term improvement in my son's issues. Marvin was patient, kind and efffctively worked with at times a very boisterous 6 year old. He provided me as a parent with knowledge and resources needed to help my son and he listened patiently to all questions and concerns we had... "

- Lori Konecni

" I cannot say enough about Bella and her terrific staff. I was diagnosed with interstitial cystitis last year. I found my way to Bella PT where Bella worked with me to improve both my mental and physical well being. She turned my life around in a short time and I will be forever grateful for her care and insightful guidance. Bella's staff is fabulous. Both my husband and I have... "

- Mary Armona

" Bella Physical Therapy is the best! Professional, positive, and personable are descriptors of the PT staff and all the support people are friendly and pleasant as well. The therapists are extremely knowledgeable, sensitive to one's needs, yet determined to help you overcome whatever the injury or issue may be, spending as much time as needed to ensure progress and restore good... "

- Madeline Bradley

" I highly recommend Bella Physical Therapy. At the age of 24 I unfortunately had to have a bilateral total joint replacement of my TMJ due to my Juvenile Rheumatoid Arthritis. I started working with Marvin at Bella Physical Therapy right after surgery and my results have been a success. Marvin is an incredible physical therapist and has even taken the time to explain to me... "

- kelsey plaskon

" Seven years ago I had a surgery on my spine, following which I required significant physical therapy. My friends recommended Bella PT, and I was very happy with the service they provided. Staff is very knowledgeable, and very professional. They always take the time and the opportunity to learn and understand each individual situation, and help accordingly. I would recommend... "

- Asya Falkovich
Are you in need of physical therapy for kids in Saddle Brook, NJ? Bella Physical Therapy has been helping children with various neurologic and musculoskeletal conditions since 2006. Our highly trained, experienced and caring physical therapists will work closely and attentively with your child establishing and implementing treatment protocols that will be unique to the child's case to ensure the best outcome in the shortest amount of time.* We provide at least one hour, one-on-one treatment sessions for all infants, toddlers and older children throughout the entire course of physical therapy for kids.
Dr. Nina Evangelista with her unique skills and passion for treating children leads our Pediatric Physical Therapy Department.
Come to Bella Physical Therapy for treatment if your child suffers from any of these conditions:
Gross Motor Developmental Delay
Hypertonicity or Hypotonicity
Poor Balance, Tripping, Clumsy Walking
Torticollis
Cerebral Palsy
Muscular Dystrophy
Juvenile Arthritis
Vestibular Disorders
Other Skeletomuscular Conditions in children
Pediatric Pelvic Floor Therapy
In addition to the regular physical therapy for kids services Bella Physical Therapy offers Pediatric Pelvic Floor Therapy.
Pelvic floor is a term we use to describe the muscles, ligaments, and connective tissue from the pubic bone to tail bone that support bowel, bladder, intestines, genitals, and rectum. It plays an important role in making these organs function properly. When pelvic floor muscles are weak or tight, in spasm or uncoordinated, the pelvic floor disorder may follow. Pelvic floor disorders in children can also arise from an increased or decreased sensitivity of the nerves surrounding the pelvic floor organs, tissues, and muscles.
Pediatric Pelvic Floor Therapy is a great drug-free treatment approach that could be the real and lasting answer to the variety of your child's conditions listed below:
Bed wetting during night sleep
Incontinence - urinary and/or fecal
Urinary Urgency or Overactive Bladder - constant need to urinate
Urinary Frequency - your child should urinate less than 8 times in a 24-hour period if he or she is more than 4 year old
Urinary Retention - not fully emptying bladder
Constipation or Diarrhea with or without soiling and staining the underwear
Pain with Defecation
Excessive Gas and Abdominal Bloating
Abdominal pain
Pelvic Floor Weakness and Pain
Pelvic Floor Muscles Incoordination
If your child is four years old or older and is not toilet trained yet, it is considered a medical issue. In this case, a physical therapy approach may be the most effective treatment for your child. Come to us and let our highly trained therapists help your child develop healthy elimination habits and prevent pelvic floor pain and dysfunction later in adulthood.*
Myofunctional Therapy
Here at Bella Physical Therapy we also offer a one of a kind Pediatric Myofunctional Therapy.
Myofunctional Therapy is a unique noninvasive approach to deal with muscles of the lips, tongue, cheeks and face. It promotes proper tongue position and movement, improves breathing, chewing, and swallowing as well as correcting head and neck posture.
Myofunctional Therapy includes Manual Therapy and Specific Exercises Program to release tissue restrictions, relax your child's facial and jaw muscles, increase jaw and tongue flexibility and strength. . Postural and Movement Correction to eliminate postural and TMJ misalignment and to decrease discomfort with head, neck and upper back movements is also a vital part of this unique treatment approach.
Here are some of the problems Myofunctional Therapy can help with:
Trouble in infants latching with breastfeeding
Inability to get enough breast milk during breastfeeding in infants
Sleep disorders in children : snoring, restless sleep, sleep apnea
ADD / ADHD like symptoms during the day which may be caused by a poor night's sleep
Breathing through the mouth, not through the nose which is also called open mouth posture
Teeth misalignment
Clenching or grinding teeth
Swallowing or speech problems
Indigestion and/or acid reflux in children
Thumb-sucking or nail-biting
Breaking a habit of using a pacifier in children older than 2 years
If your child is in need of physical therapy for kids, don't wait … take action!
For more information about physical therapy for kids in Saddle Brook, NJ, or to book a consultation with one of our expert pediatric physical therapists, call (201)791-0008. We are here to help.
Bella Physical Therapy – Your Trusted Source for physical therapy for kids in Saddle Brook, NJ.